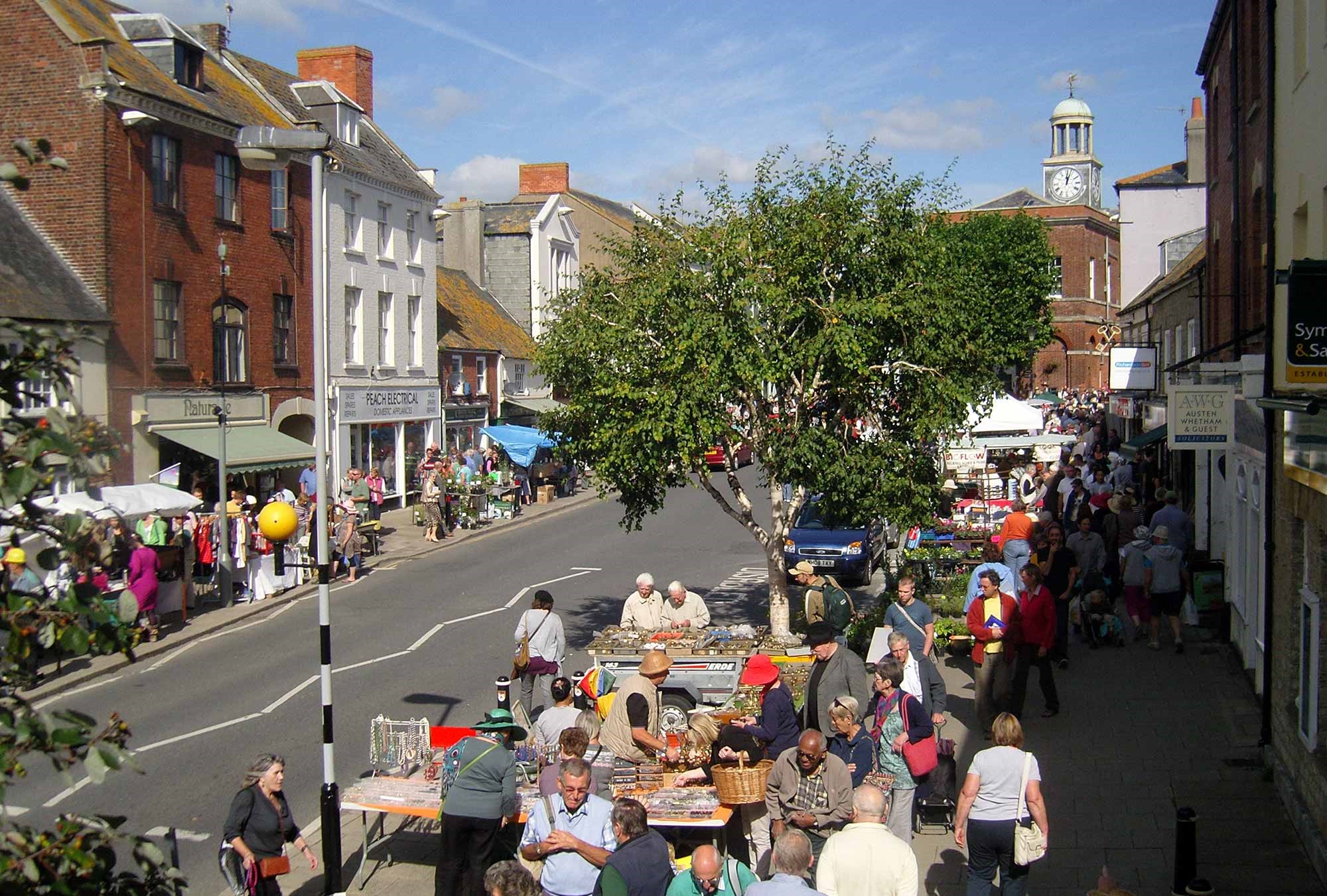 Join ShopAppy – and start trading online!
Dorset Local Enterprise Partnership (LEP) is committing £30,000 in a new initiative to allow local businesses free access to popular ecommerce platform "ShopAppy.com" to start trading online.
Following consultation with business community leaders across the county, Bridport is one of the five towns initially taking part.
Bridport Chamber of Commerce, Bournemouth Chamber of Commerce, Gillingham Chamber of Commerce, Sherborne Town Council and Wimborne Business Improvement District (BID) are all involved.
Shops and businesses based in these towns are urged to come forward immediately to take advantage of the free opportunity to secure more local trade and shoppers are encouraged to use the platform to support their local high street outlets.
ShopAppy.com is a multi-award-winning digital platform founded by Dr Jackie Mulligan in 2016 (long before the pandemic) to revive British High Streets by providing a local, town-based online platform where small businesses can create their own online shops and compete with the online retail giants. Supported by Visa and NatWest, the platform offers over 150 digital town and city marketplaces throughout the UK, enabling local shops and businesses to show information, products, and services, so that more communities than ever can 'support local' more easily through click and collect, bookings and home delivery.
Charley Smith is one of the Directors of Fair Ground, a fair trade shop selling clothing, home accessories, gifts and food from around the world – including a great range of fair trade chocolates for Valentine's Day – in Cornmarket Court, Wimborne. Fair Ground and has been trading for over 25 years, more recently selling through ShopAppy.com during the pandemic.
Charley says: "We're finding that ShopAppy is really enhancing our local trade. It's the best of both worlds really as it gives local people a simple way to support their local shops without leaving their homes. As a business we have found it very easy to use – in terms of displaying our products, communicating with customers and payment.
"It's an excellent idea and we are delighted to be able to use this to boost our local business."  You can see Fair Ground on the ShopAppy website at: https://shopappy.com/wimborne/fair-ground/
Shops and businesses are given their own "online shop" within their location. It is simple to use for both businesses and shoppers. When restrictions ease the platform acts as a digital shop window to influence local footfall, ensuring people can see all of the things they can do and see locally in one place online. Interested businesses don't require membership of the business communities partnering with Dorset LEP, you just need to be trading in these areas.
Lorna Carver, Director of Dorset LEP shared: "I am delighted to roll-out the ShopAppy.com platform across five of Dorset's town areas. We have introduced a number of support initiatives in the last nine months and this is another important step for the region's recovery, especially as it will benefit small businesses in some of the most rural areas of our county. There is no doubt that many small businesses have been severely impacted as a result of the coronavirus pandemic, and we hope that this new initiative will help these businesses to keep trading during the ongoing restrictions."
Founder of ShopAppy.com Dr Jackie Mulligan says: "We are very excited to see ShopAppy.com now across five towns in Dorset and really taking off across the rest of the UK. None of us want to see our High Streets disappearing, but the effects of lockdown and COVID-19 mean many people are now shopping online with huge, global retail giants, rather than supporting our much-loved local businesses. ShopAppy.com provides a fabulous local alternative and allows people to support their own communities more easily. It's great news for member shops in lockdown who can still trade, and it's also fantastic to know that local communities are rallying around to bring that vital spending closer to home."
If your business is based within five miles of Bridport you can find out more at a ShopAppy.com 'Find out More' session and join the scheme free of charge by registering at www.shopappy.com/vendor and going to "Register New account" selecting "Covid19 Free". 
Find out more at https://www.dorsetlep.co.uk/help-to-trade-online.