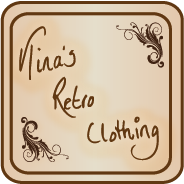 New member – Tina's Retro Clothing
A huge welcome to new Bridport Business Chamber member Tina's Retro Clothing.
Tina Keating brings her expertise from a long and successful career in fashion retail to her own business celebrating vintage and retro fashion.
Tina sources, grades and prepares all the items herself. So you will find a variety of interesting, beautiful, classic, "Boho",festival, chic and just plain 'must have' quality clothing. Tina's Retro Clothing is at St Michael's Trading Estate and she is a regular at Bridport's Vintage Market.