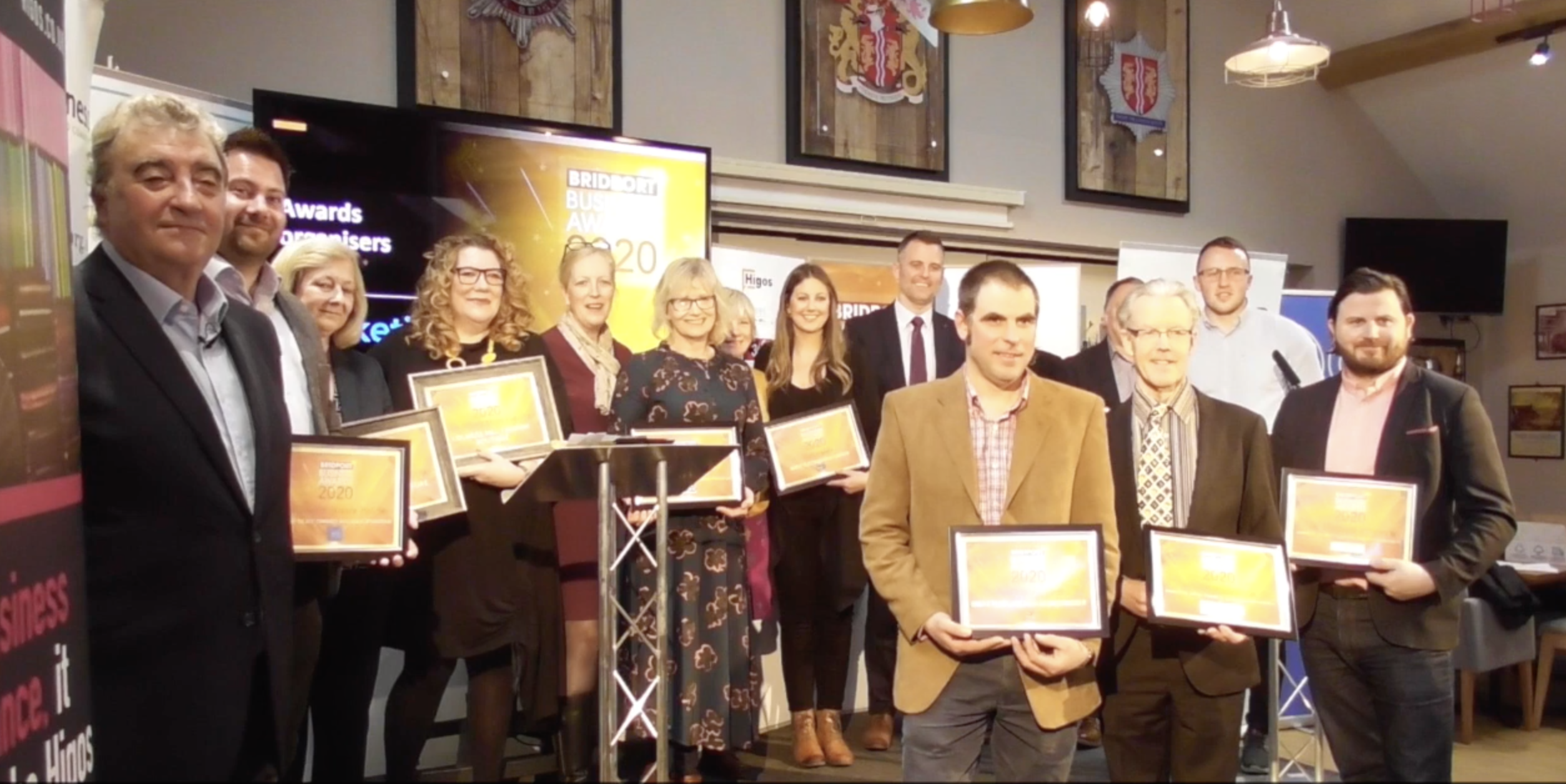 Bridport Business Awards – a huge success!
The first Bridport Business Awards were presented at a lunchtime event on 5 March at Highlands End. Huge congratulations to all the winners and thanks to the sponsors and event organisers Marketing West.

The judging was by an independent team of mystery shoppers and the results were very close. So close that two businesses were jointly named Overall Bridport Business of the Year!
Here is a list of the winners:
Best Window Display, sponsored by Wessex FM: Naturalife Bridport
Best Layout and Product Range, sponsored by DTHR Solutions: Washingpool Farm Shop
Best Community Involvement, sponsored by Watershed PR: West Dorset Leisure Holidays
Most Welcoming Business, sponsored by Higos Insurance Services Ltd: Parkers Property Consultants and Valuers
Most Welcoming Telephone Manner, sponsored by Gavin Dixon Finance Solutions Ltd: The Station Kitchen
Best Customer Service, sponsored by IT Support 365: RJ Balson & Son Bridport
New Business of the Year, sponsored by St Michael's Trading Estate: James Loveridge Photography
Retail Business of the Year, sponsored by Bridport Business Chamber: Colmers Hill Fashion
Service Provider of the Year, sponsored by Poundbury Wealth Management: Veritas Resolution
Local Restaurant / Caterer of the Year, sponsored by Porter Dodson LLP: Martin's Bar & Restaurant
Bridport Business of the Year: Colmers Hill Fashion and West Dorset Leisure Holidays