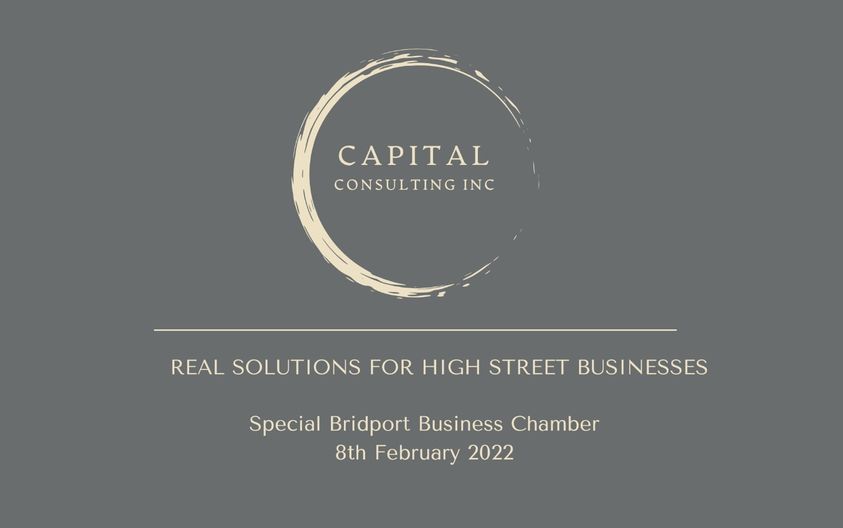 Real solutions for High Street businesses – Tuesday 8 February
A special Chamber Zoom session for all business owners
Good news! At the last count the UK boasted a grand totally of 5.93 million businesses and, despite all the challenges of the last two years, the figures show that there was a 6% increase in new business creation at the end of quarter 2021.
Unfortunately, statistics show that 60% of those don't make it past the five year mark, being unable to weather the storms of economic downturns, fixed costs, inventory and rising wage bills to name but a few.
Nonetheless, there ARE solutions, that, when done consistently produce real results and sustainability and we imagine a world in which the vast majority of business owners can sleep soundly at night without ever having to worry about money!
Bridget Long is has been a multiple business owner for 35 years. After falling victim herself to the crash of 2009, she tried and tested a new way of working which has lead to extraordinary results! Over £12m in sales during the last five years alone!
It wasn't always plain sailing! As she likes to say: "I rebuilt my life on very solid foundations – it's called rock bottom."
She will be presenting the five key points which set the framework for her incredible turnaround and how this system can be applied to any business, no matter what the service or product.
Please join us on Zoom at 6pm on Tuesday 8th February to find out more!* https://us02web.zoom.us/j/81069903038
*The monthly Chamber meeting will follow.