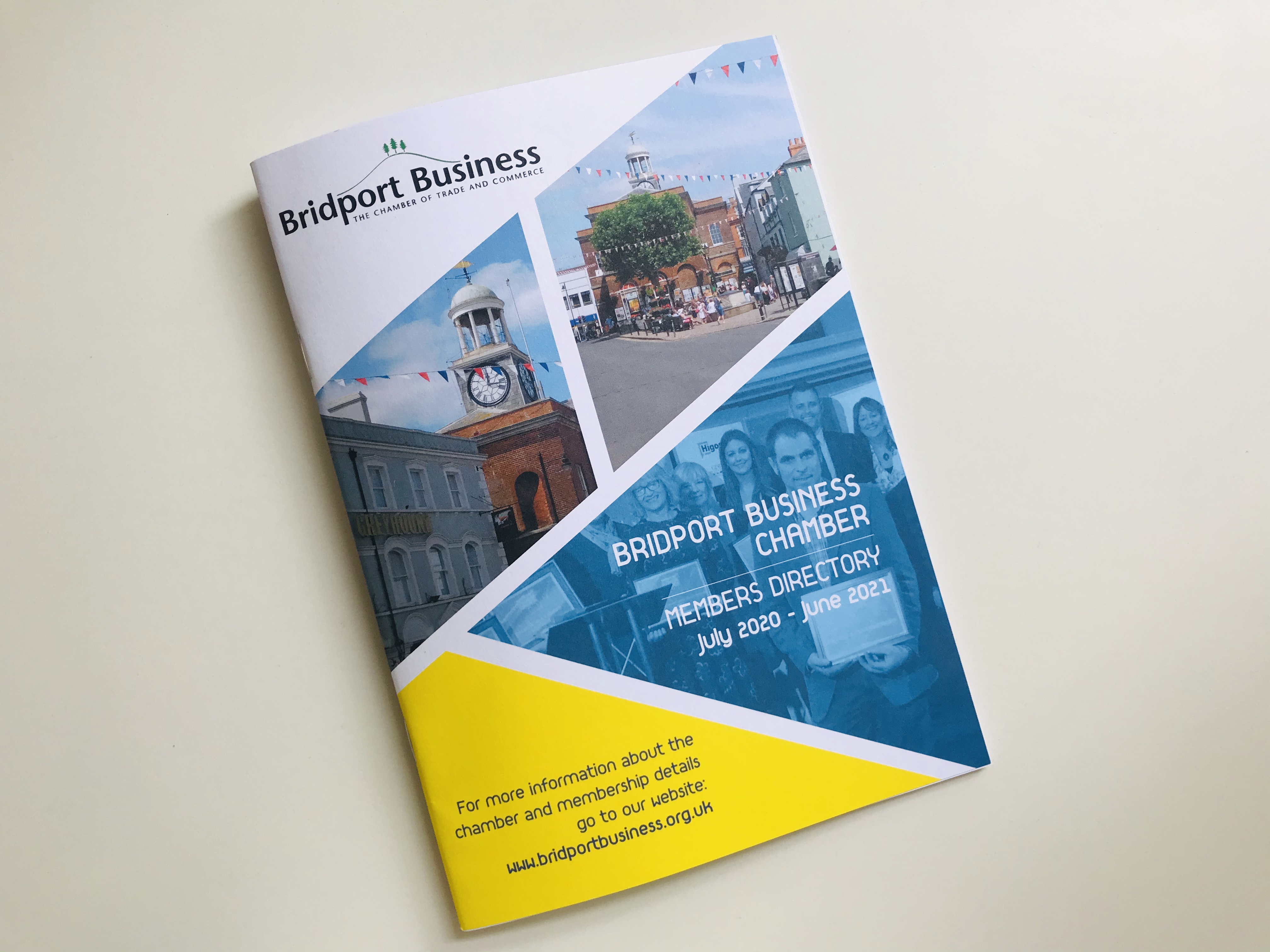 Bridport Business Chamber Directory – available now!
Bridport Business has a new Directory which is now available.
There's a listing for each of our members, messages from Rob and Debbie and more information about our networking breakfasts, the Bridport Business Awards and much more.
It's a really useful booklet to keep handy, with all the details of 70 local businesses.
Thank you to all the businesses who supported the Directory and to Marketing West for putting it together.
There are copies available at Ocean Bathrooms, RJ Balson & Son, Footeprints, and the TIC, or email info@bridportbusiness.org.uk and we will get one (or more) to you!