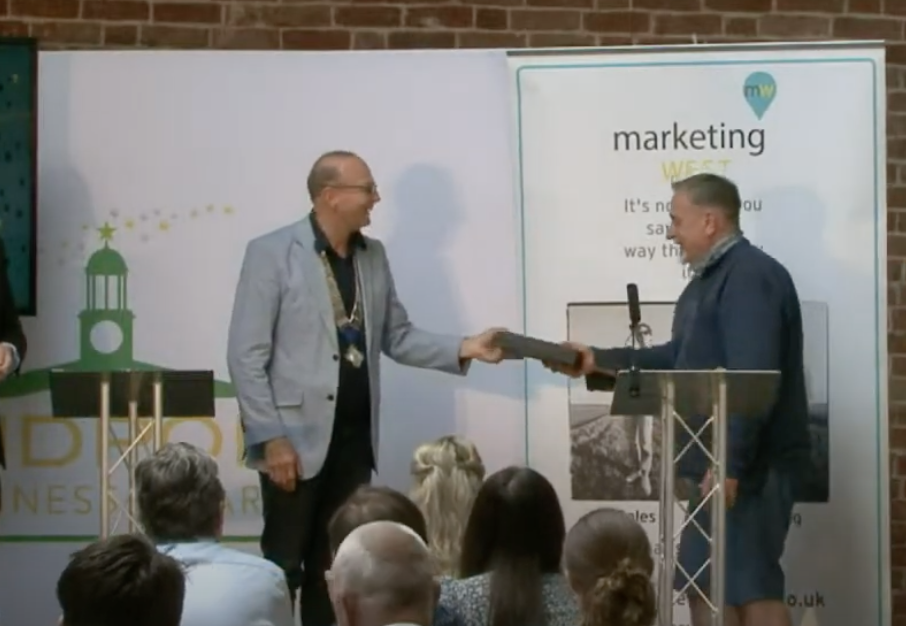 Bridport Business Awards 2021 – who won what?
They've been a long time coming, but the Bridport Business Awards 2021 have at last been held and many local businesses have been rewarded for their efforts during the COVID pandemic.
Great news that a number of Chamber members received awards including Leakers Bakery which won Best Customer Service and Overall Business of the Year, Animal House (Best Independent Business, sponsored by the Chamber) and Watershed PR (Best Service Provider).
Guests enjoyed a socially-distanced lunch together at the Tithe Barn at Symondsbury before speeches from Nigel Reeve, of Marketing West – organisers of the awards – and Bridport mayor, councillor Ian Bark.
The winners were the announced by host Rick Simmonds and awards given out by the sponsors.
Chamber President Robert Mühl said: The Chamber was delighted to sponsor the award for the Best Independent Business and proud that the winner is a Chamber member!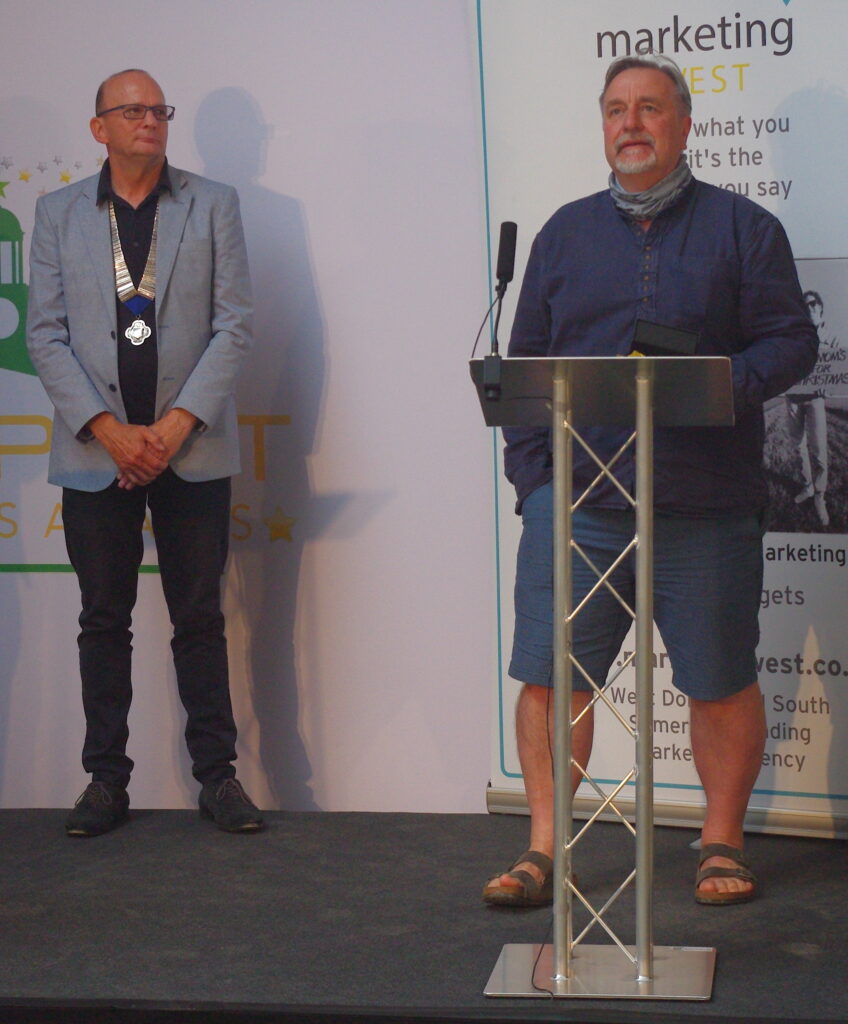 "The Chamber is here for all, whether members or not; whether it is some advice for a start-up or a complex issue from an established company, we will find the answer, or point people in the right direction."
Nigel West said: "The Bridport Business Awards showed the resilience of local business underpinned by a determination to get through this dreadful virus.
"The fact that the new business category had one of the highest levels of entries shows businesses are determined to beat it.
"The awards are not an excuse for a party. They are to promote the range and quality of local business and that's what they did."
Watch the awards ceremony here
Thanks to all who took part – a great way to promote local businesses and a celebration of the dedication and commitment from Bridport's local business owners!
The Bridport Business Awards 2021 – full list of winners: 
Green Business of the Year (sponsored by Bridport Town Council) – GoGoeco 
Café, Pub and Hospitality Award (sponsored by NFU Beaminster) – The Crown Uploders, followed very closely by the Half Moon in Melplash
Arts, Crafts and Artisan (sponsored by Footeprints) – Wrixton Smyth
Best Use of Digital (sponsored by Thomas Westcott) – Straight off the Boat
Retail Business of the Year (sponsored by Higos Insurance) – Framptons
New Business of the Year (sponsored by Haywards & Co) – Gorilla Canning
Most Welcoming Business (sponsored by GDFS) – Green Yard Café
Best Service Provider (sponsored by Porter Dodson) – Watershed PR
Independent Business of the Year (sponsored by Bridport Business Chamber) – Animal House
Best Customer Service (sponsored by Cornish Mutual) – Leakers Bakery
Mental Wellbeing in the Workplace (sponsored by Training for Results) – Cherries Ice Cream Parlour
Local Community Support Award (sponsored by Watershed PR) Side by Side
Overall Business of the Year (sponsored by Marketing West) – Leakers Bakery