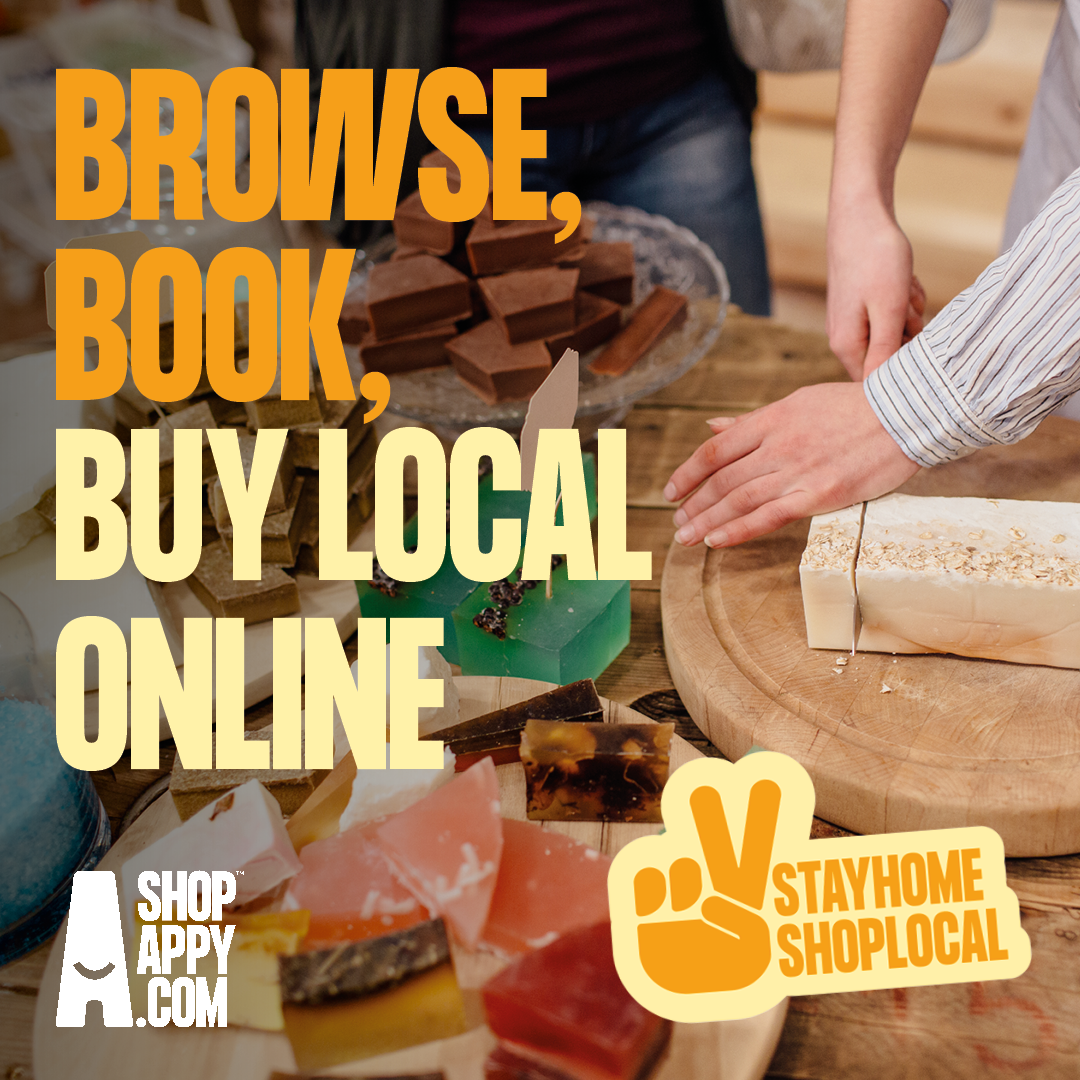 ShopAppy comes to Bridport!
We are delighted that Bridport Business Chamber is teaming up with ShopAppy – a website that means everyone can shop locally and support our independent retailers.
Dorset Local Enterprise Partnership (LEP) is committing £30,000 in this new initiative to allow local businesses free access to popular ecommerce platform "ShopAppy.com" to start trading online.
What is ShopAppy?
ShopAppy.com is a "Shop & Support Local" website supported and backed by VISA, making it easier than ever for people to browse, book & buy from their local businesses at their convenience.
We call this, "Convenience with a local Conscience" At ShopAppy.com the mission isn't to create more online shoppers but create a community of local shoppers that can opt to shop in the way they choose.
Our high streets are under threat and physical spend is quickly moving online and this has been accelerated by COVID-19 with £1 in every £3 now being spent with larger online retailers like Amazon.
ShopAppy.com disrupts this behaviour by providing shoppers with all the products and lovely independent shops in their area – a one-stop-local-online-shop!
Implementing Click and Collect and a single delivery service makes it easier than ever for people to support their local economy and their favourite businesses and this is a surefire way to preserve the uniqueness and character of a town like Bridport.
ShopAppy.com wants to make it as easy as possible for businesses to get on board. With this in mind, the vendor dashboard is extremely easy to use and the ShopAppy.com team is always on hand to help.
No commission is taken on sales; only passing on the card processing fees of 2% and ShopAppy.com have partnered with Bridport Business Chamber to offer FREE use of the platform for 12 months to all businesses in the Bridport area.
Chamber President Robert Mühl says: "This is great news for Bridport. ShopAppy is a simple way for independent businesses to get on line and for people to be able to shop locally, even during lockdown!"
Find out more at www.shopappy.com or contact the Chamber on info@bridportbusiness.org.uk us to find out more.