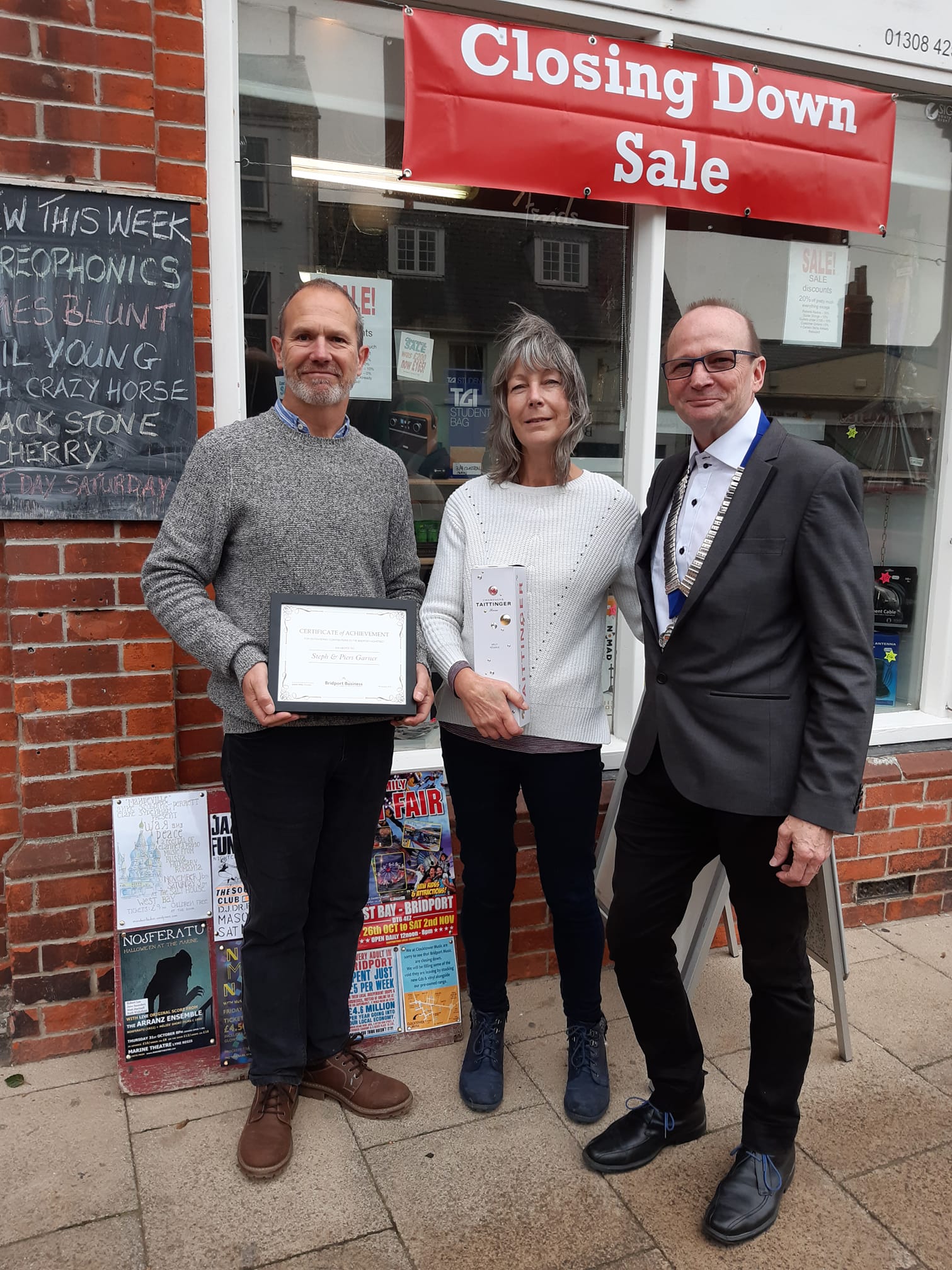 Bridport Music – gone but never forgotten!
Bridport Business Chamber President, Rob Muhl has presented a certificate and a bottle of champagne to Piers and Steph Garner from Bridport Music in South Street to recognise their contribution to the Bridport high street scene over the last 40 years.
Rob said: 'The members of the Bridport Business Chamber, being business people themselves, recognise the immense commitment and hard work required to run a successful local business for 40 years.
'We just wanted to ensure that Steph and Piers know how much the town appreciates their efforts and that they and Bridport Music will be sorely missed. We all wish them every success in their future projects.
'We would also like to thank Jason at Footeprints for producing the framed presentation certificate.'